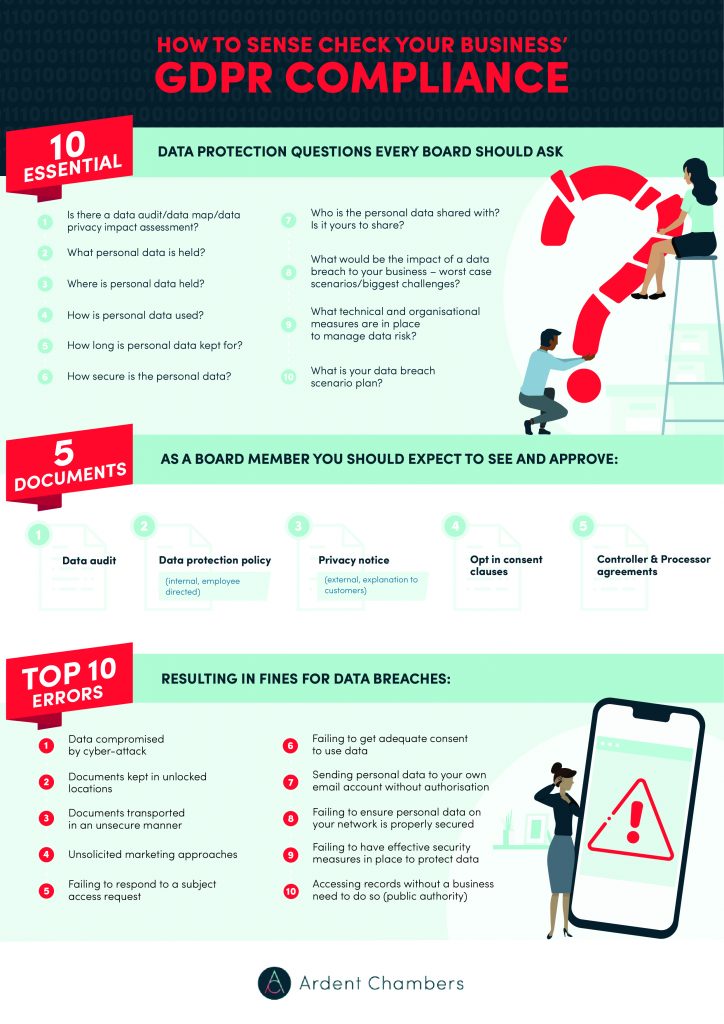 "Good governance never depends on laws but on the personal qualities of those who govern" – Frank Herbert, American Author
Good leaders know it is the responsibility of a Board to lead by example and set the tone from the top. With an increasing focus on the protection of individuals' personal data, it is the responsibility of Boards and business leaders to put information governance on their Agenda. But what if, as a Board member, you aren't quite sure where to start?
Take a look at our infographic for:
Top 10 data protection questions every Board member should ask;
Top 10 errors your business might easily make; and 
The 5 data protection documents every Board should expect to see and approve.
For more information on how your business can comply with GDPR requirements, download our free e-book at: https://www.ardentchambers.com/gdpr-guide-jersey/