Meet The Team
Each member of Ardent Chambers is an independent Advocate enabling us to provide a conflict-free and cost-effective solution for your legal needs, whilst providing a bespoke service which is second to none. We can give you the peace of mind that you are obtaining experienced, skilled and proactive representation in Jersey.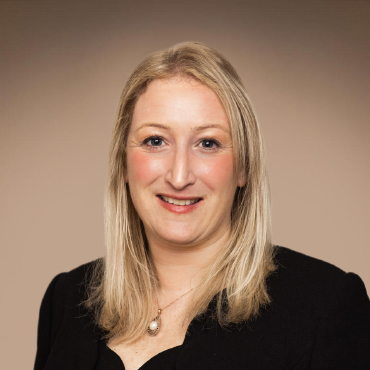 Caroline Dutot
ADVOCATE
cdutot@ardentchambers.com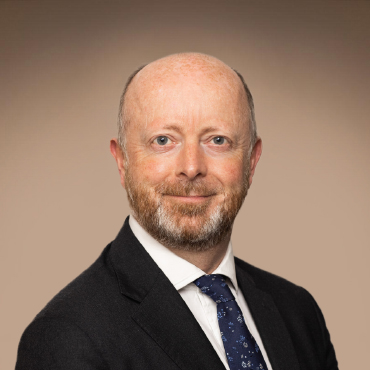 Michael Cushing
ADVOCATE
mcushing@ardentchambers.com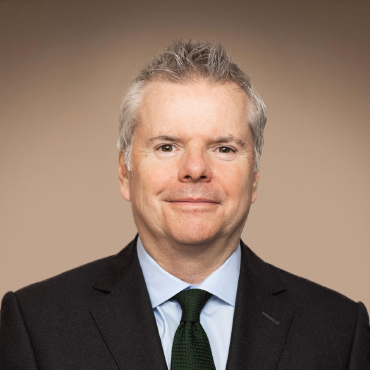 Michael O'Connell
ADVOCATE
moconnell@ardentchambers.com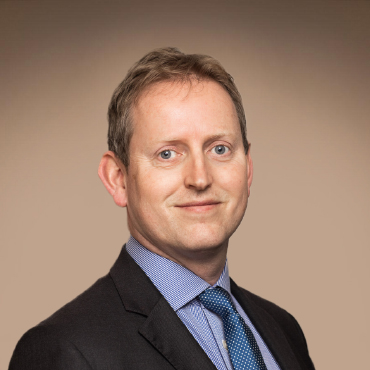 Howard Sharp
DOOR TENANT
hsharp@ardentchambers.com
Advocate, NED and Mediator Caroline Dutot has a wealth of legal experience and a wide range of skills built up throughout her career. Caroline qualified as a Jersey Advocate in 2009 and founded Ardent Chambers in 2015.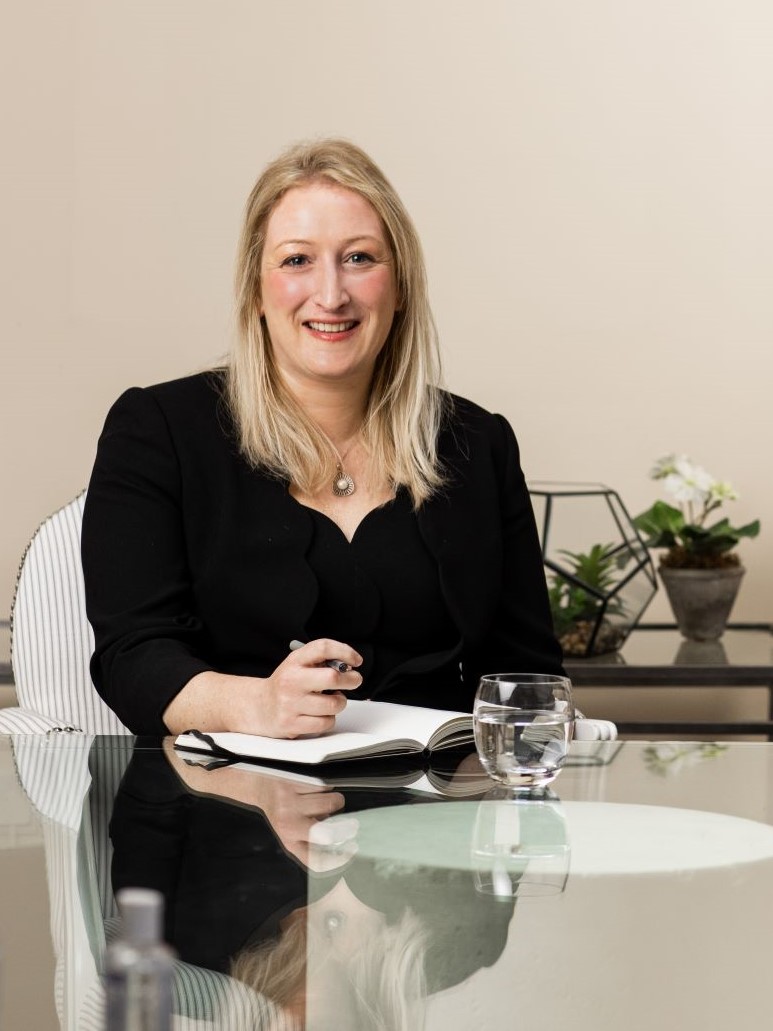 "Caroline Dutot was both empathetic and also incisive in assessing the case and identifying the range of options. I found her trustworthy and easy to work with. She provided consistently excellent levels of service and was effective in delivering a very good outcome."
Legal 500
"Caroline Dutot has a wealth of experience and having worked for the regulator she brings the unique combination of commercial understanding with a regulatory outlook."
Legal 500
Caroline founded Ardent Chambers to provide personable and professional legal services to a wide range of clients. Caroline is able to provide a range of services, from representation in disputes, NED services and independent mediation.
Caroline often advises her clients on regulatory, employment, contractual and licensing matters. Having previously worked for the Attorney General in Jersey, as well as the Jersey Financial Services Commission, she is uniquely placed to advise clients and Boards on Corporate Governance and regulatory issues. Caroline's unique cross-section of skills particularly come to the fore in those instances where both regulatory and employment issues are intertwined.
As an Advocate, advisor, NED and mediator effective communication skills are key to all areas of her work. Caroline's passion for communication and ability to understand her client's point of view underpins all her work, helping her to assist others in achieving pragmatic solutions.
She frequently provides training on topics including Director's duties, span of control, corporate governance, data protection, GDPR, anti-bribery and corruption practices and financial sanctions – an area in which she drafted the Jersey Financial Service Commission's industry guidance. 
Examples of Caroline's work include:
Acting for employees in respect of compromise agreements.

Negotiating exits from businesses for senior individuals, including in circumstances where high level of public/press interest or scrutiny.

Providing regulatory advice to businesses and individuals under investigation by or involved in the decision-making process of the Jersey Financial Services Commission.

Acting for local public authorities and regulators regarding the discharge of their functions.

Caroline is also a Non-Executive Director for a London Stock Exchange listed investment company with an asset value in excess of £300 million and a Jersey-based lending company that specialises in property development financing.
+44 (0)1534 481809
cdutot@ardentchambers.com
Michael is a Jersey Advocate and an English Solicitor with over 30 years' experience in complex commercial, corporate and trust litigation and advisory work.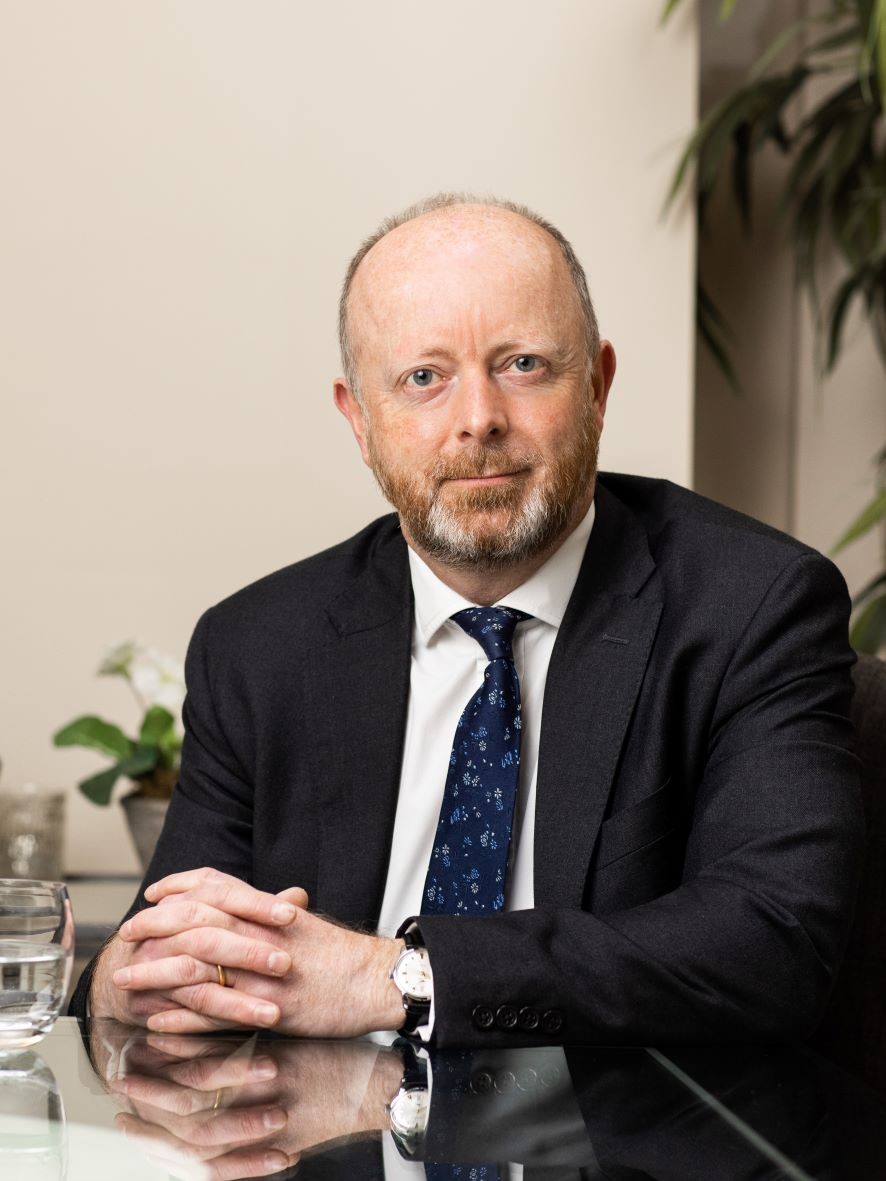 "He is courteous, diligent, very effective, razor sharp and very responsive."
Chambers & Partners
"He gives really sensible, pragmatic, commercial advice."
Chambers & Partners
Before moving to Jersey in 2005, Michael was a Partner in the London office of international law firm Dechert LLP where he practised in the Litigation and Investigations team focussing on commercial litigation, and regulatory investigations and prosecutions.  Prior to joining Ardent in 2021 Michael served as Managing Partner and Head of Dispute Resolution for the Jersey office of offshore law firm Appleby.
Michael advises on a broad range of commercial and trust matters.  He has extensive experience before the Jersey Courts and his practice includes regulatory investigations, contentious insolvency, corporate restructuring and asset recovery.
Michael has been described as "an exceptional lawyer" by the Legal 500 and is listed in its Hall of Fame for Offshore Dispute Resolution. Michael has also been ranked as a leader in his field by Chambers & Partners, being described as "courteous, diligent, very effective, razor sharp and very responsive".  
Michael is regularly instructed in contentious and advisory matters on behalf of leading offshore fiduciary services firms, banks and commercial clients.  He also frequently receives instructions from international law firms to advise on matters of Jersey law.  
Examples of Michael's work include:
Trust litigation.  Acting in a number of high value breach of trust cases with significant experience of advising trustees and beneficiaries in relation to the operation of trusts and in applications to the Royal Court, including in relation to disclosure of trust documents, momentous decisions, applications under Jersey's statutory Hastings-Bass regime and applications setting aside transactions on the grounds of mistake.  Extensive experience of advising on insolvency issues affecting trusts and trustees having acted for the trustee of an insolvent trust in the Z Trust cases. 

Commercial and Banking.  Advising a number of the major offshore banks in relation to breach of mandate claims, investment and mis-selling disputes and regulatory investigations.  Fund disputes, including advising managers, senior employees and investors on redemption and investment issues and on leaver provisions.

Regulatory.  Advising individuals and regulated entities in connection with Jersey's regulatory and data protection regime and representation in investigations by the Jersey Financial Services Commission and the Joint Financial Crimes Unit.  

Employment.  Advising on grievance and disciplinary procedures and internal investigations.  Advising on the termination of employment.  Bringing and defending claims before the Jersey Employment and Discrimination Tribunal.

Insolvency and Restructuring.  Advising office holders and corporate entities on all aspects of corporate insolvency, including applications to the Royal Court for recognition of foreign office holders, applications to wind up companies by the Court under the just and equitable jurisdiction, and representing office holders in claims against directors and third parties.  Dealing with the Court aspects of corporate schemes or arrangement and transfer schemes including representing several of the major banks in the Court aspects of transfers of offshore banking business and deposits amounting to several billion pounds.

Fraud and asset tracing.  Advising on and obtaining injunctive relief (including freezing orders) and disclosure in support of asset preservation and recovery.  Enforcement of foreign judgments and arbitral awards.
Commercial and Banking Disputes
Insolvency and Restructuring
+44 (0)1534 481809
mcushing@ardentchambers.com
Advocate Michael o'connell
Michael O'Connell is a commercial litigator with a wide range of experience, including, trust, contractual and commercial disputes including professional negligence. Michael has appeared in countless trials, both civil and criminal. For twenty years he was a Crown Advocate appointed to prosecute criminal matters on behalf of the Attorney-General.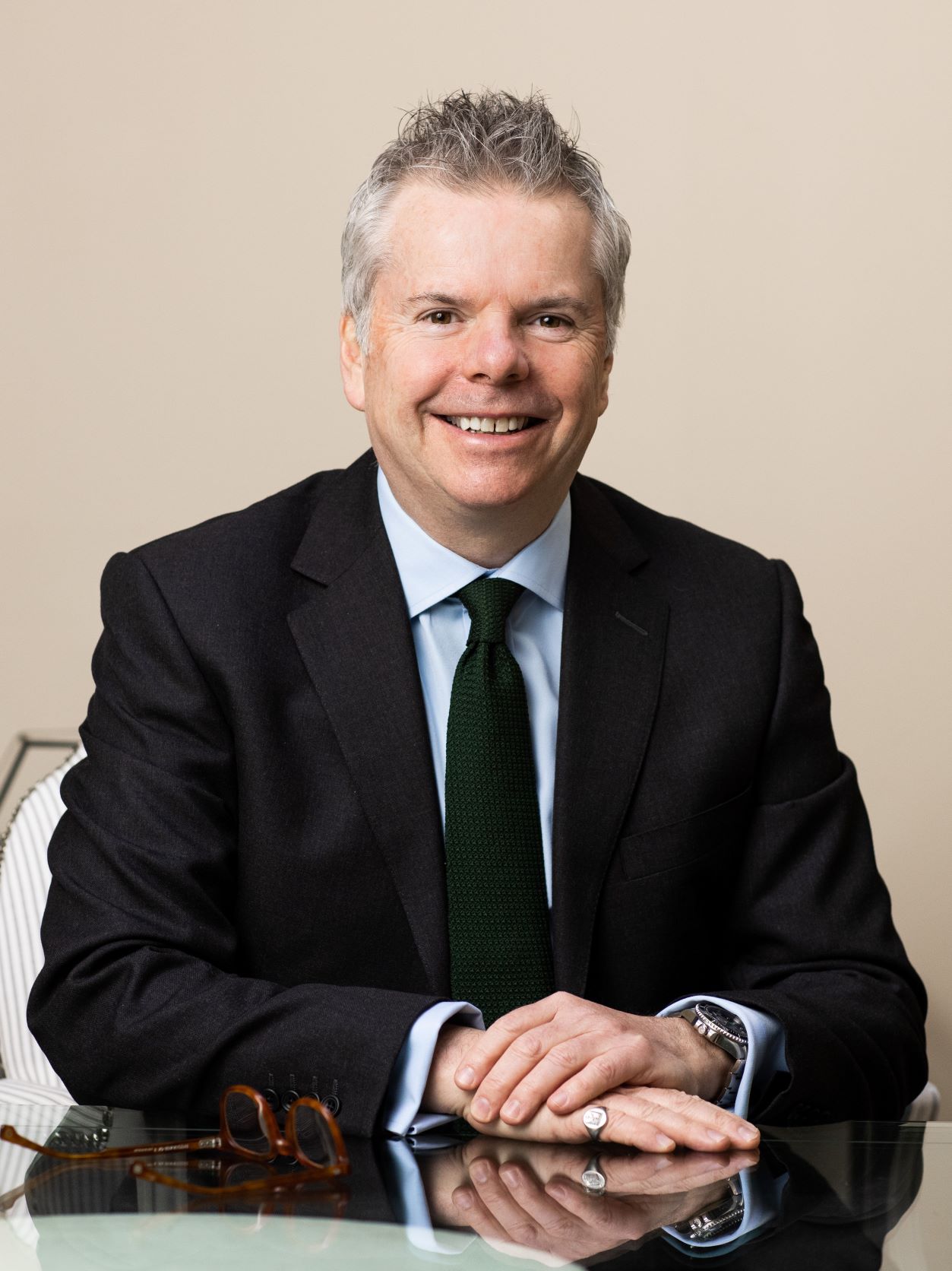 "Michael O'Connell has a broad commercial litigation practice where he is adept at advising
on trust and corporate disputes."
Chambers & Partners
The leading directories have variously described Michael as a "Notable Practitioner", "by reputation he is right up amongst the top tier", a "leader in his field, and as having a "great courtroom presence".
He was called to the Jersey Bar in 1987 and made a partner in 1990 in the firm which became Appleby. He led the Dispute Resolution Department of its Jersey office for seven years and was the Global Managing Partner of the Appleby Group for nine years. He is a member of the Jersey Law Society, the Commercial Bar Association, the Association of Contentious Trust and Estate Practitioners, The International Bar Association and is a qualified advocacy trainer.
Some notable cases:
Gamlestaden v Baltic Partners [2007] PC – appeared in the Court of Appeal and the Privy Council in successful application for a minority shareholder which developed the law in Jersey and in England and Wales drawing distinctions between relief available on winding-ups and the remedy available for unfair prejudice.

appearing for a subsidiary of a UK PLC in relation to a shareholder dispute surrounding the ownership of the development rights to the Shard in London.

appearing for a leading offshore bank at the trial of proceedings alleging breach of mandate and negligence on the fraudulent diversion of very substantial sums of money.

advising a manager of an investment fund in relation to an inspection initiated by the Jersey Financial Services Commission under the Collective Investment Funds (Jersey) law coinciding with parallel investigations conducted by the Financial Services Authority in the UK.

appeared for the defence of a gynaecologist charged with gross negligence manslaughter – the defendant was acquitted after a four week trial.

appeared for the defence in Jersey's first contested extradition case.
International Fraud, Bribery and Corruption
+44 (0)1534 481809
moconnell@ardentchambers.com
Howard Sharp KC was Her Majesty's Solicitor General for Jersey from 2010 to 2015. He founded Ardent Chambers in 2015 with Advocate Caroline Dutot and current Solicitor General, Advocate Matthew Jowitt. Howard holds a senior role at 33 Chancery Lane in London and continues to be affiliated with Ardent Chambers as a door tenant.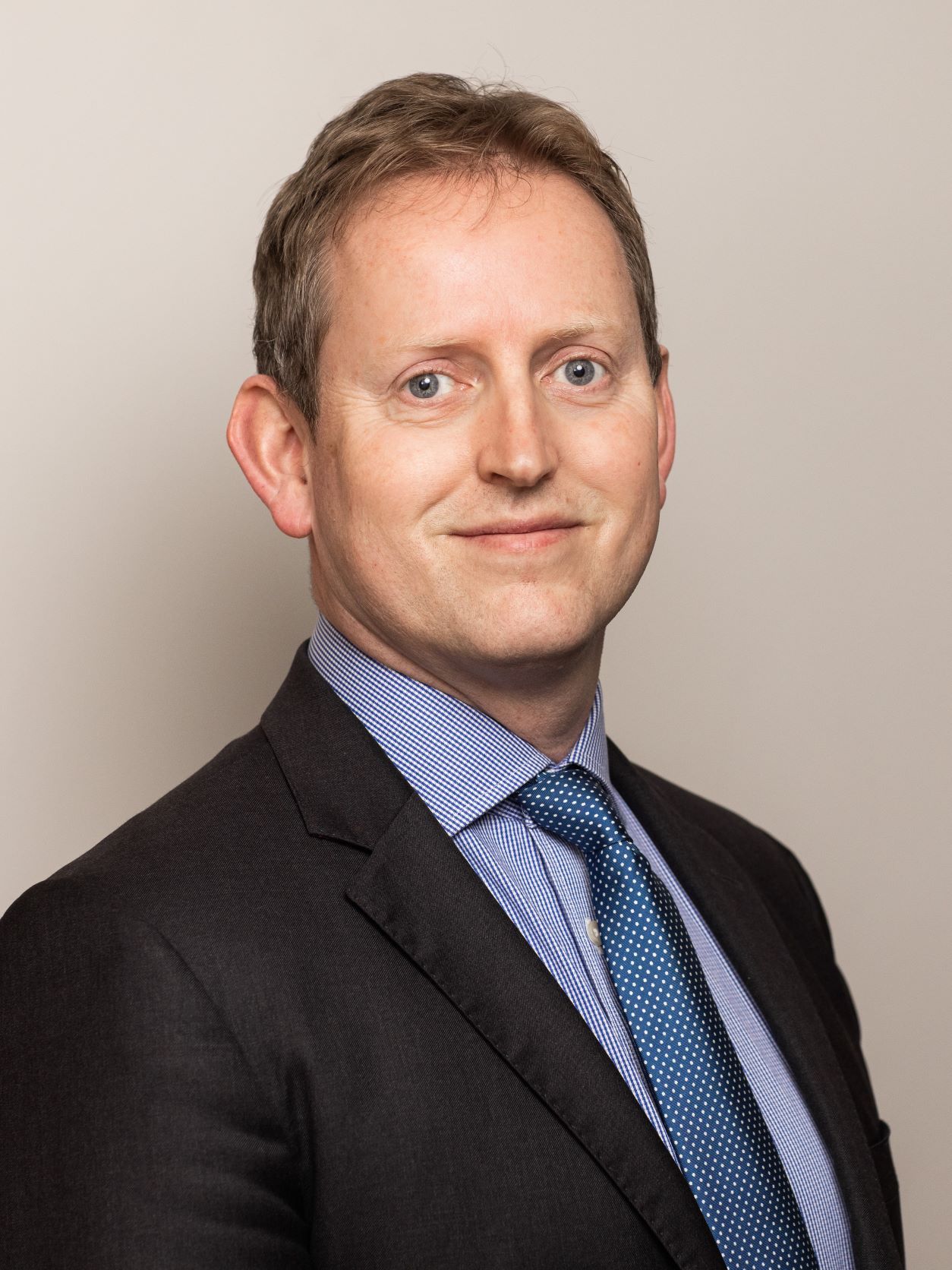 "In Howard Sharp, Ardent Chambers have a former Solicitor General of Jersey, and one of the most accomplished courtroom advocates in the island. His background in the Law Officers' Department gives him an exceptionally broad legal knowledge."
Legal 500
"Howard Sharp QC is an internationally renowned practitioner with legal practice and advocacy that we at Vannin can really utilise. Our team is differentiatied by its top tier experience and skills and Mr Sharp QC brings yet another layer of experience, this time at a board level."
Vannin Capital
Howard Sharp KC was Her Majesty's Solicitor General for Jersey from 8th March 2010 until 1st July 2015. He is listed in the Who's Who biography of influential people and has spoken at Chatham House, the World Bank in Washington DC and the United Nations in Vienna by invitation. Mr Sharp has appeared in the Privy Council as leading counsel and is one of the very few Jersey Advocates to have done so in that court. 
Howard has a broad litigation practice and is able to act in both commercial and public law cases. He currently represents Hunters Investment Limited in a very high-profile shareholders dispute case. Howard acts for private clients in high value commercial contract disputes. Mr Sharp has also been instructed in respect of high profile trust litigation, international civil fraud cases and judicial review work as set out below. Howard receives instructions from London law firms, private clients, businesses and various governments.
Examples of Howard's work include:
Civil Fraud work: representing Hunters Investment Limited in a high value shareholder dispute. Norwich Pharmacal and Freezing Order work arising from international fraud cases.

Commercial Contract disputes: acting for the Plaintiff in litigation arising from the Heritage Oil takeover.

Trust litigation: Howard was recently instructed by a London law firm on behalf of a settlor and principal beneficiary in trust litigation and continues to act for the beneficiaries in the Manor House/Russian Trust case when he has previously played a lead role in cross examining a principal beneficiary and key witness during both contempt of court hearings and contested hearings as to the ownership of trust assets.

Judicial Review: Appearing in the Privy Council and Jersey's Court of Appeal in litigation cases concerning Jersey's Tax Information Exchange Agreements. Howard has appeared in a number of Judicial Reviews concerning police powers of 'no consent'. He successfully represented 'The Hideout' in a dispute about the terms of a commercial permit to trade.

Proceeds of crime: Howard has worked on the high-profile repatriation of £3.6 millions of confiscated assets linked to high level public officials in Kenya during era of President Moi. In 2015, the Privy Council upheld a confiscation order obtained by Howard for £198 million, that involved the tracing of illicit assets worldwide.
International Fraud, Bribery and Corruption
+44 (0)1534 481809
info@ardentchambers.com